QUALITY RECIPES AND SOLUTIONS.
The ready meals category is developing all the time based on product innovation and our unrivalled ability to offer new recipes and dishes. Surmont delivers original and exclusive products for both its own trademark and for private label partners, providing professional consulting services to develop the offering and define the range.

The recipe for success for Surmont products is a simple one. Italian cuisine with a dash of creativity and all-natural preparation without flavourings or additives. This, combined with exclusive technologies designed to develop traditional cooking methods, allows the company to deliver delicious, wholesome dishes just as if they were made at home.
We realize your recipe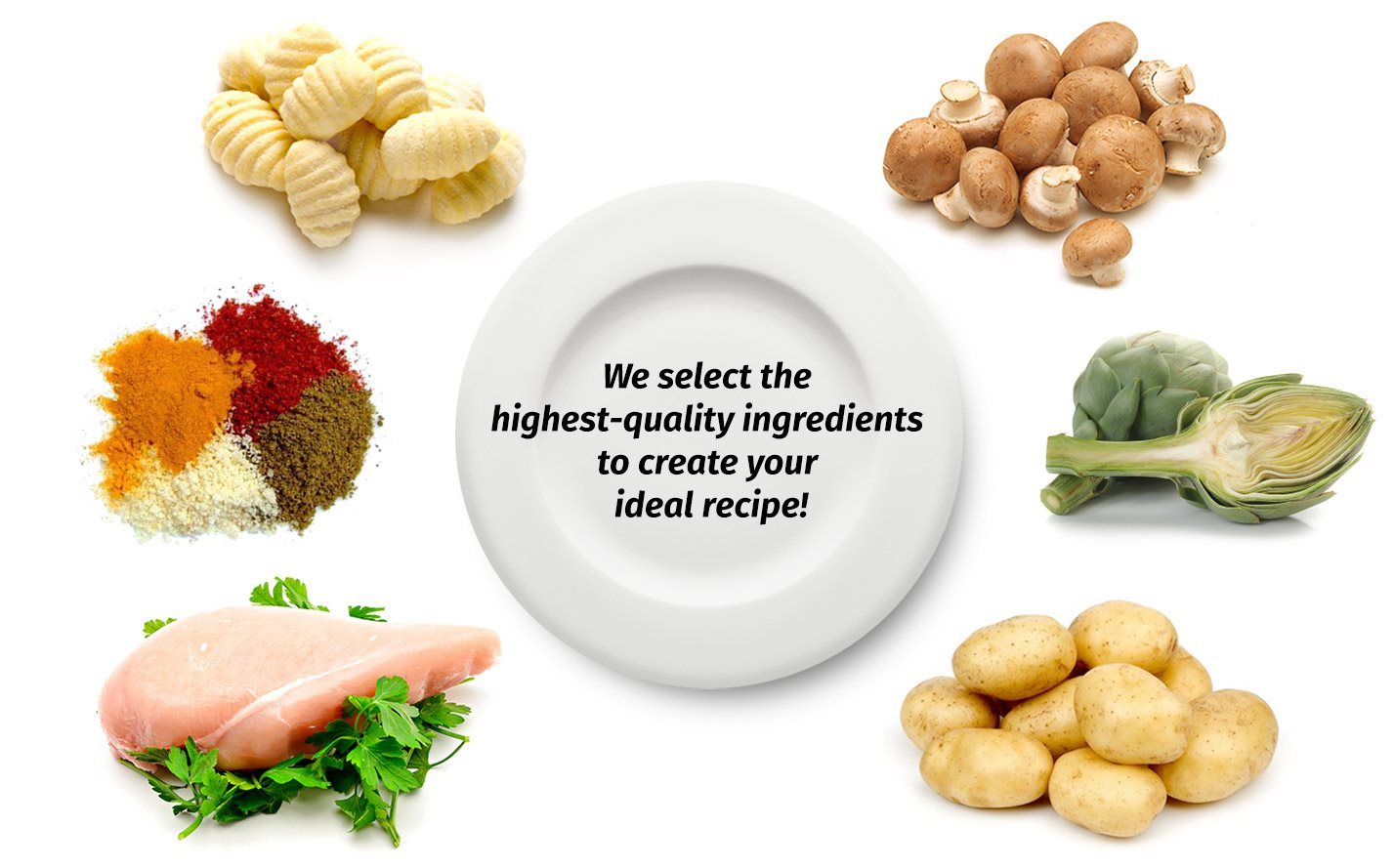 We realize your packaging